Links
---
---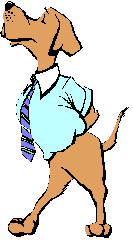 Senior Dogs Website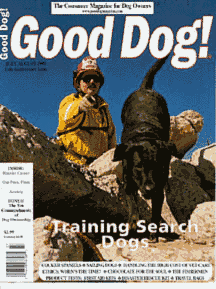 Good Dog Magazine.-Including the article on the Rimadyl Lawsuit
Vietnam Dog Handlers Online
War Dogs
>Dogs for Defense War Dog History-1942 to present


Traveling and dog jokes
Petstore another online shopping store


.gifs, styles, humour, lots of fun stuff for dog and cat owners
-Chow TimesHome made food & treats
-PetopiaMail Order Dog Food, cat food, pet supplies
-Rainbow Bridge
-Canine Epilepsy & MORE info
-Canine Epilepsy Network web site.
This site, sponsored by the University of Missouri College of Veterinary Medicine,
provides a resource for breeders, owners, veterinarians,and researchers concerned
with canine epilepsy. The site includes basic epilepsy information, an invitation to
participate in Canine Health Foundation funded research into the genetics of
inherited epilepsy, updates on the research, a discussion panel, and links to
additional information.
-DogFriendly.com Travel Guide for dogs of all Sizes!
-The Pet Loss Grief Support Website & Candle Ceremony
a gentle and compassionate website for pet lovers who are grieving over the death of a
pet or an ill pet.
- API:What's Really in Pet Food -- An API Report
-Dog Training Basics
-KV Vet supplies
-The Dog Hause-- A Playground for Pets and Pet Lovers. Animal quotes, proverbs, idioms, fun facts, rules of thumb, superstitions, humor, fonts, clip art, ASCII art, sounds, spay and neuter information, books for sale, the Dog Gone Good Award, and more.

---
---